Breakups: Hold on! God is creating a Masterpiece
I have heard so many sad Love stories. So many people are separated even when they want to be together, soo many breakups. I myself must have asked Jesus this question many times. Can't God bring people into our life as we want? Why does He allow Breakups? Can't we be with whom we feel happy? And as you know, Jesus answers our each and every question. Especially for me, He teaches me through some situations.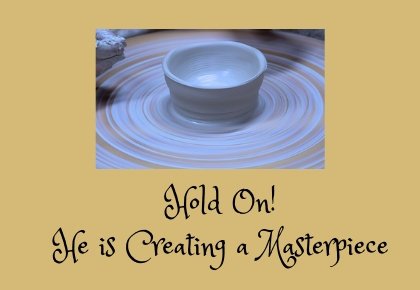 Preparation for Exhibition
I have recently started making cotton bags with the name Bardes. It's a hobby business for me which keeps me busy and helps me be creative. I like designing since school days but I never took it as a profession. And now after so many years, I have decided to have my own handmade small-scale business. It helps me to use my creativity and my free time.
In June 2018, I was preparing for an exhibition which was about to be held in July 2018. Those were too busy days. I almost spent 10-12 hours in bag making each day. Had to cut fabrics, try out combinations and patterns as part of designing. Then finally had to stitch all the pieces to make a bag. I decided to cut materials for many bags at once. And cut the main fabric, lining fabric, the internal batting, zipper, velcro, lace, etc. Kept the materials ready for 30 bags.
My husband out of curiosity asked me how I was going to identify which piece goes with which bag? I had many tiny pieces out there. But I had no confusion as it was already planned and designed by me. There was clear knowledge in my mind of which fabrics were gonna be together. I just said The creator knows the creation boosting of myself as a creator of my bags.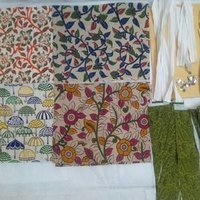 I remembered God the Father and our creator at this moment. When there are so many people out there in the world but God knows which person goes with whom, who will become friends, colleagues, life partners!
Creation of that moment: Making a Kids Sling Bag
Moments later, I decided of making kids sling bag. I wanted to use a soft internal batting so that it gives a soft feel. There was a design in mind but had not actually drawn it on paper I got the fabrics cut them and started sewing them. I found the pocket wasn't stitched well, so removed it and stitched again. This process repeated many times and the bag finally started showing marks of unstitching.
I felt bad for my bag thinking that I gave this bag so much pain! But I gave it the pain to be best of my creation.
Isn't it similar to God our Father? He gives us pain sometimes but that's all just to be the best. When I can feel pain for a non-living thing, how much more will our Father feel pain for us – His beloved Children!!!
Now I could relate a few things. I got the answers to my questions.
Why does God give Me the pain?
He is just molding me into a better person. By taking off the wrong people away from my life and giving me new people. He is just making perfect combinations for me.
I understand that these heartbreaks/breakups are too hard it's hard to move on. But finally, all this is for our good. He has formed us in our mother's womb. Loved us beyond all measures and now He is molding us into a better person. He has planned our future and will lead us to our Life Partner. Might be not the best as we say but definitely the most comfortable as we need. Enjoy the Journey from Breakups to God's Love or the Journey to your Faith. So don't worry about breakups but Hold on! He is creating a Masterpiece!!!
Get in Touch With Us
Get in touch and share your story with us. Share feedback and suggestions. We are a group of friends called 'Let's Pray Together'. Do check our free Bible services and subscribe. Connect to us on social platforms Facebook, Pinterest, Instagram, Twitter