God's Plan: Journey of Let's Pray Together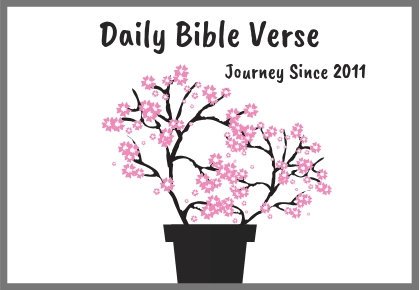 Daily Bible SMS journey started in December 2011. The main intention was to send Bible SMS or Bible verse daily via SMS to family members. It all started as a penance for a mistake. While talking to family members the response was good and hence, we started asking our friends whether they would also like to receive Bible SMS daily.
The Beginning of God's Plan
The Let's Pray Together journey started with around 20 members in the first Bible SMS List. We had created contact groups in mobile. And within a month it increased to around 60 members making occupy 3 contact groups. The response was awesome. We realized it was all according to Gods Plan and hence we decided to expand and send SMS to all those who request for it.
We Got a name: Let's Pray Together
One of our members suggested maintaining a Facebook Page to keep our presence online. To maintain a page, we needed a name. That is the time when we decided to call our Group as Let's Pray Together. We decided on taking the name 'Let's Pray Together', as we will just be facilitating and all that we do is together with our recipients. The name just came out spontaneously based on our motto. But this indeed was all planned by God.
Trials & Solutions
The Daily Bible Verses were initially sent only in English via normal SMS. There were a lot of requests for SMS in Marathi and Hindi. But due to many constraints, we couldn't work on those requests.
There were a lot of restrictions (TRAI Regulations) by Telephone Network providers. We could send only 100 SMS (One of 160 Characters) per day per Sim Card. Other issues were: Network roaming issues, Costly SMS packs, a need for more handsets, etc.
Many told us that this won't succeed. And the obstacles we faced were as if we should stop. We believed in one "If its God's Plan, He will make a way for us". In all this Jesus was with us, He has led us till today by holding our hand. Let's Pray Together journey became more meaningful for us as it went through struggles. We trusted in God and remembered only one thing, if this is from God it will last and it will last forever. If someday, we need to stop sending verses, it will also be according to His plan. The Journey continued based purely on faith and trust in Him.
The response was very good. We had around 700+ members and obviously, we were using 8 Sim Cards. A great sign indicating our Bible Verse journey was according to God's Plan. But as mentioned earlier, due to the restrictions it was getting hard to continue via normal SMS. But the satisfaction of doing His will kept us motivated and going.
An initial trial of using WhatsApp
We were looking for alternatives. With few suggestions to use WhatsApp and our need of that time; we shifted to WhatsApp (2014) with still around 160 members remaining for normal SMS.
Initially, we were not very familiar with using WhatsApp, and we landed in creating WhatsApp groups. Many people left groups due to privacy issues and that time we learned about Broadcast Lists. We also created the broadcast list to send the daily Verses. But many people didn't have our number saved and the messages were not getting delivered. This phase of our Let's Pray Together journey was like messing up everything and we lost many contacts.
The need for a better method
The number of groups went on increasing and it was hard to track how many people are actually reading the word. The other problems were that the group names changed often, too many posts in groups, too many groups made it a tedious task. Due to all this, there was a little de-motivation. The verses were sent late due to a lot of other constraints.
The Reformation
In December 2018 Let's Pray Together completed 7 years and so we decided to take this SMS again back to the original position. Thanks to our dedicated friends' group who provide support whenever we require. The first step was to take a dedicated number for WhatsApp, then stop posting in groups. The new format began in June 2018 with Only Broadcast lists (The recipients are free to forward the quotes) The only drawback is that if someone doesn't have our number saved the messages won't be delivered. And that's the reason why the request people to save our number (Let's Pray Together +91 7719080349). We usually ask the Name, language and location of the recipient. This helps us to save the number and avoid duplicate contact names.
At present we send Daily Bible verse in 10 languages. Daily Image Quote is Available in English. The details of how to subscribe are in the image below.
It's all efforts of friends who support us by translating the verses, spreading the word and motivating. And finally, each and everyone who has subscribed for our quotes is our great motivator.
Stay Connected to us
We maintain this Blog and share articles on faith and personal experience. Nothing is great motivation than to have people connected to us o social media. Drop an email to us and we will reply as soon as possible. Please visit, like and share our social profiles Facebook, Pinterest, Instagram, Twitter